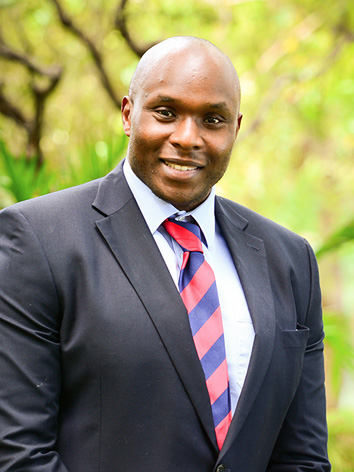 Ken is the Head of Regulatory Services at Paget-Brown Trust Company Ltd., having joined the firm in November 2019. Ken provides a range of regulatory compliance services tailored to meet the needs of our clients. Ken works closely with the CEO, CFO and the COO to ensure that the firm remains abreast the emerging regulatory developments and understands how those changes will impact Paget-Brown Trust Company Ltd. and its clients.
Prior to joining the Paget-Brown team, Ken was the Senior Vice President for Compliance at the Maples Group and also the Director for Compliance Services at DMS, where he acted as the appointed MLRO and AMLCO for a number of CIMA regulated investment funds and Investment Managers. Ken also spent 10 years as the Director for Risk Management at KPMG in the Cayman Islands where he was responsible for the firm's risk, ethics and compliance function.
Ken earned an LLB (Hons) degree in Law and Politics from Cardiff University in 1998 and is an Associate Member of the Chartered Institute (FCG) (formerly the Institute of Chartered Secretaries and Administrators). He also holds the International Diploma in Governance, Risk and Compliance from the International Compliance Association.
Ken has over 20 years of experience providing corporate governance and compliance solutions to a diverse range of Investment structures for international clients including Master-feeder funds, Trusts, Broker-Dealers and Investment Managers.
TEAM
We believe the key to delivering the highest level of service is the investment we make in our people and their ongoing development, promoting a culture built on a commitment to excellence.
EXPERTISE
Our dedicated and experienced team offers a wealth of knowledge and expertise covering all aspects of company administration, trust management, governance and regulation.
PERSONAL SERVICE
We understand our clients' needs and create bespoke solutions that seamlessly deliver real commercial value.  Our team has built their reputation on being thoughtful, agile and responsive.
GLOBAL REACH
We support clients around the globe enhancing their operations by lending our expertise, dynamically responding to their needs and helping them navigate today's complex regulatory environment.